Landlord Reference Reports
Modern Rental History Verifications
Ditch the fax machine, and switch to online rental history verifications
Landlords and Property Managers exchange tenant's rental history with each other online, tenant's rental history is then stored in our database for quick access by future landlords seeking rental history verifications. It's completely legal, secure, and paperless.
Get faster responses then faxing and calling, because we automatically send reminders every day. Get more responses, because there is an incentive for landlords to respond. Get more accurate responses, because we verify responses to be from true owners.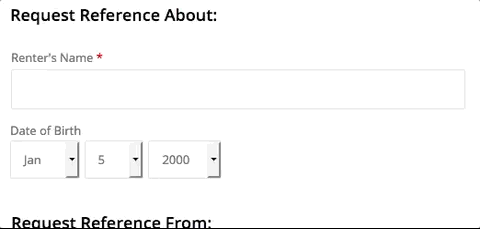 Request Rental History
Simply request a rental history about an applicant online, we will send the landlord an invite to respond to your verification request.
Add Rental History
Easily report your tenant's rental history to our database, keep your current tenants accountable and help future landlords.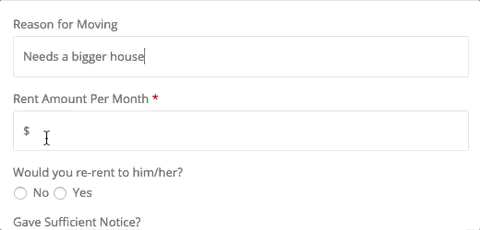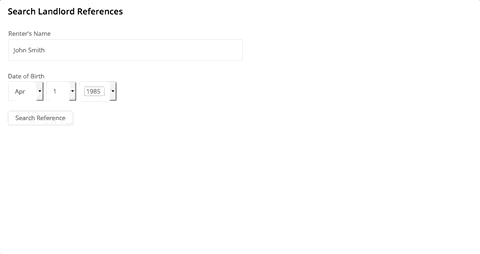 Search our Database
Quickly see if past landlords reported any good or bad rental history about your rental applicant, before requesting rental verifications.
Traditional Rental History Verification
It's a manual process of calling, faxing or emailing a previous landlord.
On average takes 2-7 days to receive a rental reference from previous landlord.
Most previous landlords are not willing to provide references due to fear of being sued.
No incentive for landlords to spend their time and money to provide a reference.
No way to verify if the person who's giving a reference is truly a previous landlord.
Modern Rental History Verification
Rental references are requested and submitted online or through our api.
Instant access to existing records, or 1-2 days when requesting reference through us.
Landlords have peace of mind because everything they share is legal and fact based.
Landlords have an incentive to provide a reference, because they earn rewards.
All references are submitted by verified landlords or the property in question.
Did tenant get evicted
Any damages done to property
How many times paid rent late
Complaints by others
NSF Checks given
Lied on application
Gave sufficient notice
Any animals
Monthly rent amount
Address of tenancy
Move in/out dates
Contact of providing landlord
Register Now - It's Easy, Legal, and Free