Search Renter Database
Landlords, property managers, and apartment managers expedite their tenant screening by first checking if there are any records submitted about their rental applicant before requesting a landlord reference and running a credit check, evictions and criminal checks. If there is negative report from the landlord, you can quickly deny that applicant and move on to the next one saving your time and money. If there is a positive report, you can skip the landlord reference check or know exactly the person to contact for more information about the tenant. One unique benefit is when tenant is served an eviction notice, landlord instantly reports that to our database, which is instantly available in our database. This is a huge deal, because eviction records become public only after 60 days.
Benefits
Know instantly if applicant is being evicted by current landlord.
Gain access to information instantly that usually requires landlord verification check.
Be sure that information is authentic because data only comes from verified sources.
If no records are found, quickly request rental references online.
Search Renter Database by simply entering the applicant's name and their date of birth, If there is a report about them, it will be available instantly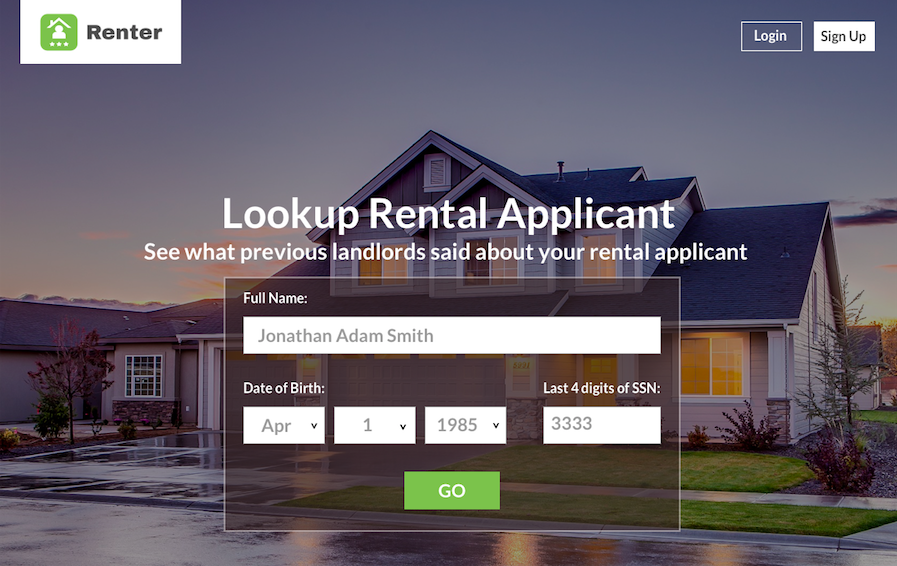 Renter Database Report which could look like this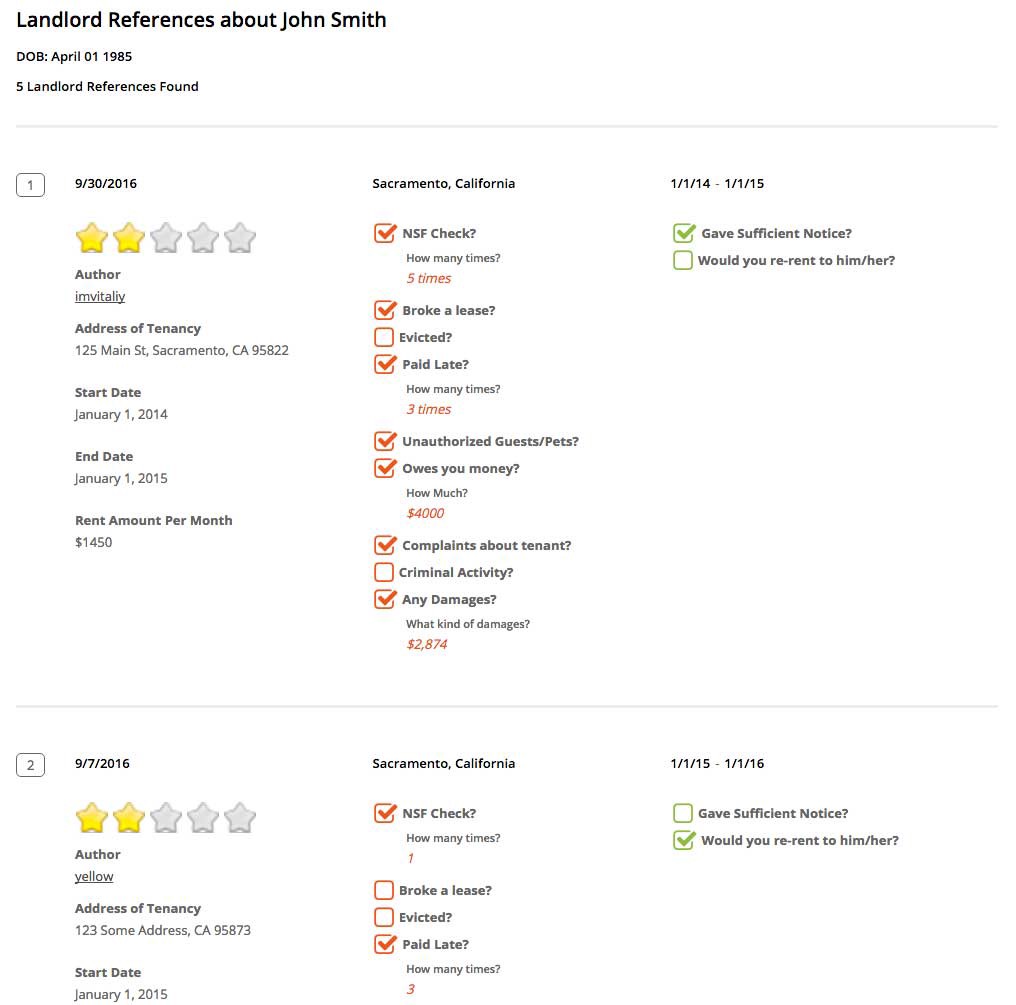 This search is also availible in your "My Account" section
Please note, only verified landlords and those who have consent from applicant are able to search our database, all views are recored and applicant in question is able to view who viewed their report. If you did not get consent from applicant and you view their Renter Database report, that is against FCRA law.
×
Register Now - It's Easy, Legal, and Free